"Bubbles, you're hardcore" 
-Buttercup [The Powerpuff Girls -Season 1 Episode 9- BubbleVicious] 
"Don't be fucking rude" 
 -Kim Kardashian [Keeping up with the Kardashians- Season One]
The months rolled by and my mother's circle of friends busied themselves with Mrs Tully's baby shower, a coop of hens clucking and revelling in their compotation and confabulation, swirling around Mrs Tully as she cradled her capacious convex globe below her thorax and tittered with the rest of them. I perched myself in her kitchen, out of harm's way and peered into the world through her diaphanous curtains. I heard my mother sharing a joke with a woman I knew to be called Grace, a woman some days ago had been the subject of my mother's acute observations.
"She looks like she's going to get really fat after 35, imagine the day before her thirty fifth birthday she goes to sleep all sanguine and sexy with her skin still tight, but the next morning she'll wake up all broad and sloppy and loose, and well the epitome of middle aged non descript irrelevance"
I believe Mrs Grace was thirty three at the time, I sat near the window and pondered on how vast and wondrous the world was, and how peculiar people in it were.  
Mrs Tully gave birth on the darkest night of the winter in which I began thinking what it would be like to have a sibling, or when my period would arrive, or when Aunty Rose meant when she said someday soon there could be some testosterone in my house. She gave birth to a bouncing baby boy with women from the street next to her and everybody was told her husband was rushing on his way home from another town where he was working. That night I felt the shadows teasing me in but I willed myself to stay put because I knew and feared where they would take me, I swear I heard the cry of the baby from the hospital across town.
Spending untold amounts of time in one's own company is enough to have any mind bend, for me to have my formative years with no proper close friends meant my socialism was forever marred.  Everything about my very existence appeared to irritate my mother, so at home I crept out of her way like a feline deftly avoiding the rain, other aspects of my personality boomed and spurted out unexpectedly around other people, and my mouth spurted out my lack of understand of social tact and graces.  It took me a while to assuage the beast and gage the nozzle.  In town a street evangelist caught the attention of my mother and began to inundate us with religious paraphernalia, I remembered my lessons in religious education from school and proceeded to ask her why was it that in the bible, women were always punished so much more severely when they decided to stray from the status quo of what was to be expected of them. I asked why the focus on sexual immorality was on women remaining virginal and the obsession men, especially their fathers had with controlling their behaviour, why so much stoning. All this from a girl on the cusp of adolescence, she looked at me with the flaming eyes of the devout stumbling upon a heretic; I could feel her eyes burn into the back of our heads from yards away. Mr Fisher complained about how dry his skin was getting these days, I promptly told him to stop drinking so much coffee, as I heard Aunty Rose say caffeine dried out your body inside and out.  The day before her birthday Mrs Tully was around at my home rocking the baby in her arms and looked as if she hadn't slept in a fortnight.
"he's an angel but my goodness he cries so much during the night and always wants a feeding I can't get any sleep...you know his father's away again and not coming back till next week so I have to do it all alone" . I knew just what would make her feel all better and went away to work on it.  Marianne Tully received a great any variety of presents for her birthday, from my mother she got a pair of high heels, from Aunty Rose she received an array of luxury scented candles, it went on and on and she looked like she was about to burst into tears from gratitude. I interrupted the festivities by bursting in on the women, I was supposed to be at home but I knew Mrs Tully would love my present so I burst onto the scene, radiant in pride.  I handed her the box I was holding, she smiled warily and my mother's face was a wall of irritation, she opened the box to find a cushion with an elastic band stretched around it.
"What's this for dear? Is this really for me?"
"Yes Mrs Tully" I replied, "you put it on your baby's face when and tie the elastic band around his head, so when he's crying it wouldn't be so loud and you can get some sleep".
The room grew as silent as a morgue; my mother slapped me for the first time in my life
"What is wrong with you child".
Six months later, Mrs Tully's baby went missing.
The story was that she put the baby in the buggy, went to do some shopping like any regular day, but halfway home she looked down into her buggy and instead of her baby she found a pile of someone else's clothes. Her shock and confusion caused her to collapse near the traffic lights, when she came to with the help of passers-by, her screams could be heard deep into the mountain, the mountains which saw a young man emerging through the forest. I saw the little crowd of women near my house as I approached it on my walk home from school, I sensed the nervous energy and another child came running towards me as I saw my mother.
"Did you hear? did you hear what happened??!!" the child was bubbling with excitement to reveal a shocking piece of news to someone still ignorant of it, as the child babbled in my ear the news I saw my mother turn towards me and give me a look so shocking it rooted me to the spot.  The search party had already began to march towards their designated areas of the town but I felt my insides calcify, my mother's look had trammelled me into a shock of my very own, I understood the fire behind her eyes so perfectly; she somehow was accusing me of having something to do with the baby's disappearance, somehow someway she had it in a mind even for a moment that I could have had something to do with this tragedy.  I was a monster to her, even for a second.
The baby was found that evening, in the forest by some joggers, in an underpass directly under an old bridge a faded sign that displayed the words Ithaca. The media frenzy that manifested itself upon the town lasted for weeks, I locked myself away from it , still haunted by the expression on my mother's face when she spotted me as I approached my own home from school. Mrs Tully had the consolation of what felt like the entire town for months after, and everybody was too grateful her baby had been found safe to think too hardly about discovering the perpetrators and what happened that awful day. Her husband was around for much longer after that.
If my mother had cared enough to pay proper attention, she would have realised that I had stopped growing shortly after the incident. Four years passed and I still had the appearance of a twelve year old girl, concern was encircling around my health and well-being from outside, but even to myself my suspended body mimicked my existence at home. My mind grew ever wider, wider than even my body could contain but at home I became a lesser version of myself under the stifling presence of my mother, who now had a lover and was rapidly becoming a true stranger to me, I expressed myself when appropriately in outside settings, but at home it was pure reticence my tongue froze like the lakes on the mountain in winter, victim to the frigorific winds just like I felt myself victim to the new insouciance of my maternal figure.
Emerging from the forest clearing near the underpass I transported myself to from as far as my home; for yes my powers had grown favourably, I was able to travel further distances now and have better control of my destination, the morning sun caressed my gentle cheeks and had me feeling almost sepulchral in my dark clothing.  "You dress like you are afraid of colours" Aunty Rose had told me, as my vestments had taken on a much more sombre tone, "All this black black black, can we get some colour please? You would look great in some green". I wasn't interested in looking great in anything, my subfuscous clothing I felt reflected my proclivity for vesperitine travel, I was the crow, the night wolf, and yes black- until a darker colour was discovered-was my tone of choice, so aptly reflective of my evanescent and ephemeral nature. He was fondling a rock when I almost tripped over him, both of us lost in deep reflection, his features I saw seemed oddly proportioned, as if they were taken from several people and thrown together on the palette that was his face. An arrogant mouth with fleshy lips that in no way gave hint of the soft syrupy voice he had, the voice that hit my ear as if from somewhere a little to my right when I asked him if he was okay. A gait that towered above me but a body that expressed awkwardness with movements slow and calculated, like one bound by impedimenta, but on him I could see none. His big feet had a firmness about them, just like his eyes, big bright and azure, imbued with a sagacity I had never seen in anybody who even appeared anywhere near my age, the hands that reached out to grab me as I stumbled on a branch-I never recalled ever tripping on anything before in my entire life- expressed safety, yet as we spoke I could sense the spirit of someone who had relinquished himself to solitude. It was almost like looking into a mirror with him, spiritually at least, his grounded spirit rounded off my flighty mercurial, perpetually unsatisfied one. I looked into his face and burst into tears.
We spoke about everything and nothing over the next few weeks, I had never seen him before but he told me so much about the town I lived in, about the world, about the nature of life, he told me he was visiting from somewhere nearby, I didn't care enough to enquire about his life elsewhere. I needed him here with me. When I reached to detach one of my hairs that had blown into his face I realised I had grown at least an inch or so.  He was making me grow! He literally made me a natural woman as I was propelled from the benign fortitudes of childhood into the tumultuous cradle of adolescence, in a matter of months I felt myself loosen, and awaken as I hurtled earnestly towards my womanhood. Remarking on how even my voice had changed now, my mother said to her now fiancé "She speaks like somebody she's trying to impress stepped on her foot", I was asleep when she made that comment, but the house, it's spirit loyal to me from childhood carried her voice to my ears into my dreams, so my mother may have as well have made that comment directly to my face.
Companionship was such a funny thing I realised, I never acknowledged how alone I was before but being with this boy was like shining a light into an ugly place and wiping away the smears and streaks that was my murky past. Our friendship generated our own little halcyon, a tranquil just the two of us could share, but when we kissed under a full moon it felt so organic and I had no time to think about whether our friendship would change because his hot lips pressed against mine made my spirit bloom within me until I thought I would choke on my own humanity. I was so grateful for that touch, he brought the fuchsia and violet to my dawn, every kiss softened my harsh lines, blurred my sharp corners and made me pliable and lucid in his arms.
Not long after we were doing more than kissing, but even after all these months I never had any inclination to take him to my home, he couldn't be there, it would ruin us. He took me to where he told me he stayed though, a quaint warm loft on the edge of the forest, it seemed only he lived there, until he goes back he told me. The forest had the pleasure of witnessing our first true sexual dance, we went to see the stars and to learn the constellations from the graphs he had acquired from the library, but all too soon our eyes were on each other.  When he pressed his body against mine I gasped as I felt my spirit reverberate in me and reach out to touch his, I closed my eyes and my entire body radiated with the electricity of the whole forest. My eyes remained closed as my prince caressed me all over but behind my eyelids the world was bright with pure iridescence; I could see the currents of electricity in everything around me, I could hear the life-force of the forest itself around me. Ebullient with the very elements against a majestic tree as I was ravaged salaciously, he gave me every single star from the cosmos itself in his hands, his kisses and his eyes as he looked into mine; we became a force of nature that very night.
A year with him passed in the flutter of a bird's wings, with him I no longer walked, I glided over the tribulations my mundane life threw at me to try to bring me down, and my mother's abrasion missed my feet as I levitated on pure incandescent armoury. Mrs Tully even engaged me in conversation whenever she could, the transgressions of the past long forgotten, her son now revelling in the presence of his now stationary father.  That day I couldn't wait to see him, I burned for him, even a coquettish glance my direction would have sufficed my need for the whole week, where was he? I pounded his door, until he opened it, gloomy and tired, but I pounced. I felt the shadows calling as I straddled my paramour, the deep aching in my bones needing to be fulfilled, my only true vice. I wanted to share every part of myself with him, and without too much thought I slipped deep into myself as he slipped deep into me, I reached into the nether and took us both in the dark bridge. It was once we were both in the shadows that I realised it was the first time it occurred to me to take somebody else with me, to share my power like this without any thought of consequence. The journey seemed much longer than ever before then and the ether became more and more viscous, it began to hurt. I opened my eyes screamed a silent scream as I felt my every pore tear from my skin,  my prince was severed from my grip into the nether as I saw his very figure stretch and transform into every grotesque shape possible. The cataclysm jolted us back onto Earth through a womb of barbed wire. I gasped and spluttered for air as I found myself once again at the underpass, near the clearing where I first met him, the old sign with the word Ithaca etched into it. I sighted a man a few yards away from me, face down but breathing. Grateful o have emerged unhurt I went to check on him, I turned him over and nearly fainted. It was my lover but instead of the boy who was the same teenage age as me has now a man of about 35.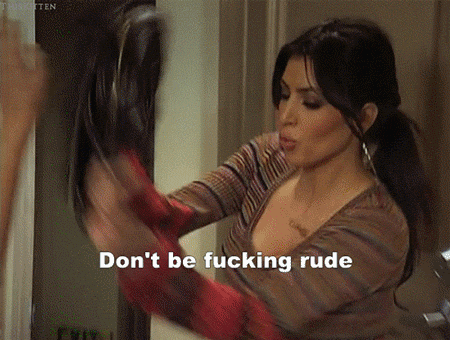 Please reload